Ro-kyu-bu! Original Soundtrack is a soundtrack album containing the background music of the anime adaptation of Ro-kyu-bu!.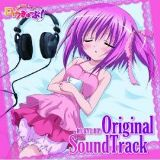 Information
Edit
Release Date: Sep 28, 2011.
Publisher: Warner Home Video.
Release Price: ¥2,625.
Track list
Edit
SHOOT!(TVサイズ)
Good Morning
お帰りなさいませ!ご主人様!
練習開始!
Skip!Skip!
慧心学園初等部・女子バスケ部
智花ドキドキ
フリースロー
開眼
対決
誤解だってば~!
イノセント・チャーム
回想
それそれの想い
SNS Party Love
にゃふふ~!
野菜バトル
えげつねぇぇぇっ!
ノンビリParty Love
明日に架けるパス
女バス廃部
不安な夜
小さな少女の願い
みんなのおかげ
シャイニー・ギフト
ラストフェーズ
駆け抜けろ!
俺が守る!
昴に願いを
Theme of ロウきゅーぶ!
Party Love(TVサイズ)
Original Music Score: Takeshi Watanabe
RO-KYU-BU! are Kana Hanazawa, Yuka Iguchi, Yoko Hikasa, Rina Hidaka, & Yui Ogura
Lyrics: KOTOKO Music: Satoshi Yaginuma (fripSide).
Lyrics, Music by Halko Momoi.
Ad blocker interference detected!
Wikia is a free-to-use site that makes money from advertising. We have a modified experience for viewers using ad blockers

Wikia is not accessible if you've made further modifications. Remove the custom ad blocker rule(s) and the page will load as expected.